 A living, breathing light that adds magic to a meal
A living, breathing light that

adds magic to a meal
A living, breathing light that adds magic to a meal
The Sage's two leaflets can be rotated to alter the angle of the light, allowing you to set the right mood for the dining room table, whether you are eating alone or with friends and family. The brightness can be adjusted to four levels, each of which enhances the colors and textures of the food in different ways.
232 LEDs in the image of leaf veins
The underside of each leaflet is covered in tiny square lights—a design inspired by the beautifully complex network of veins that run across the back of every leaf. As with natural life, the Sage's surface masks a far more intricate system at work.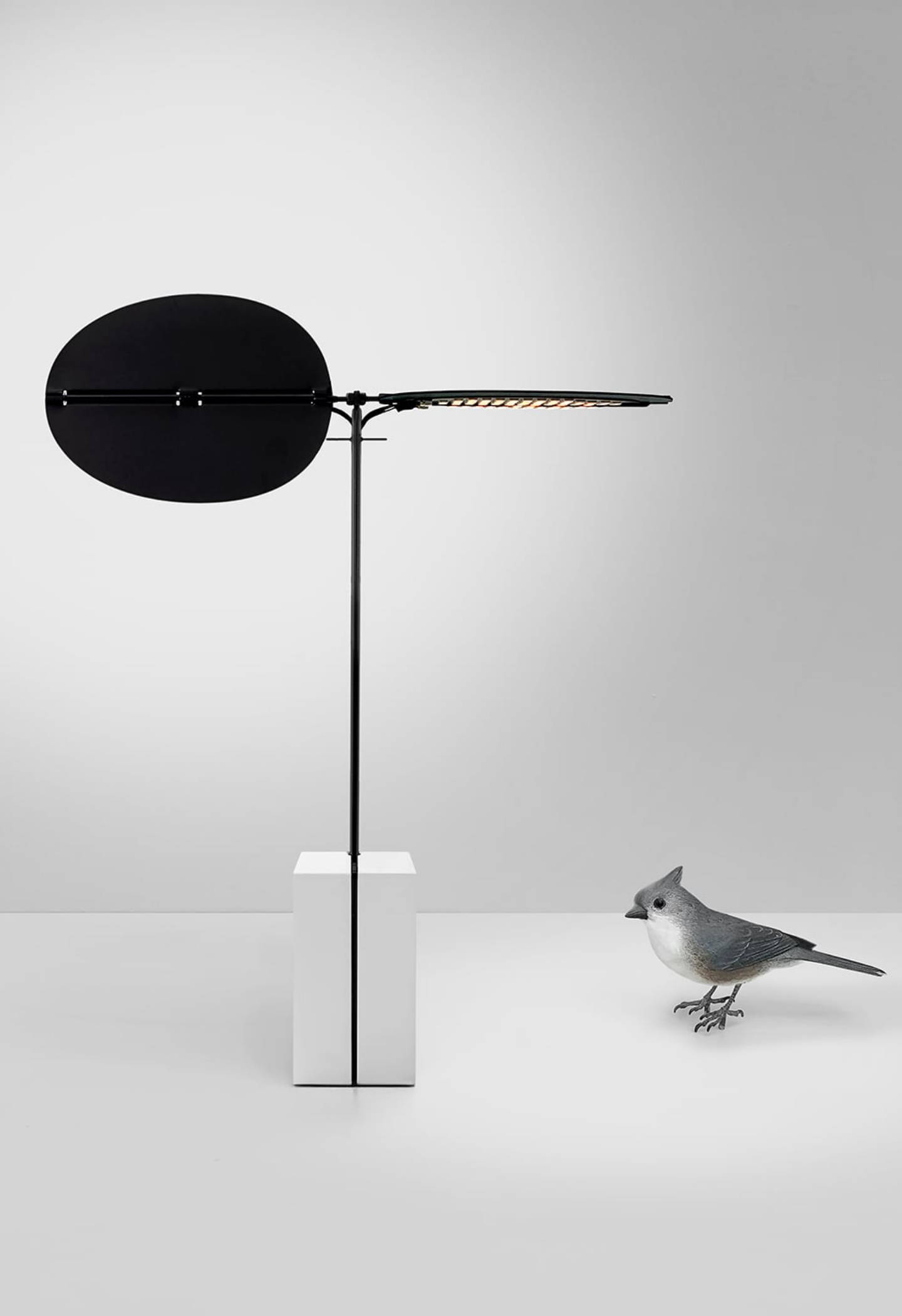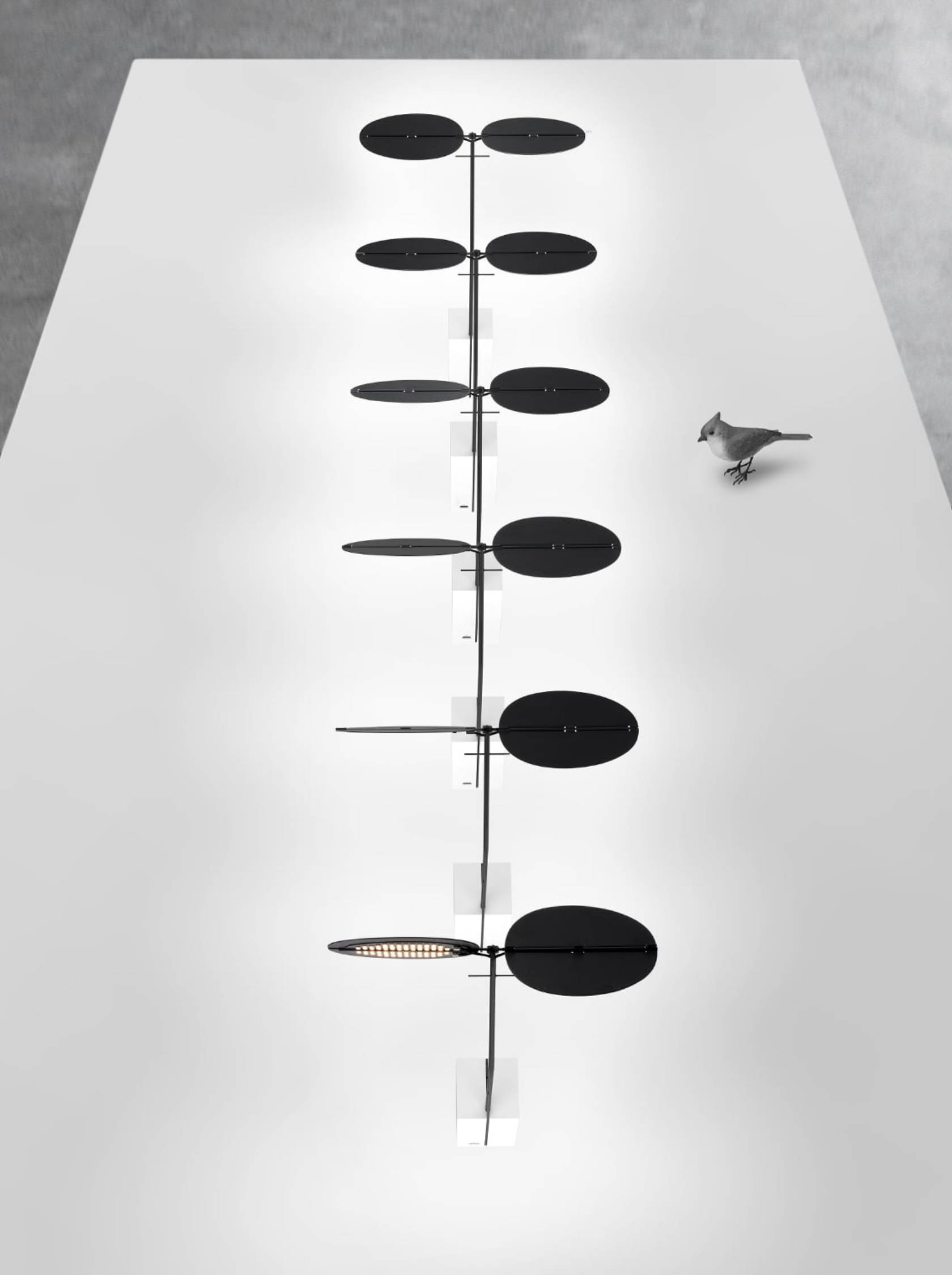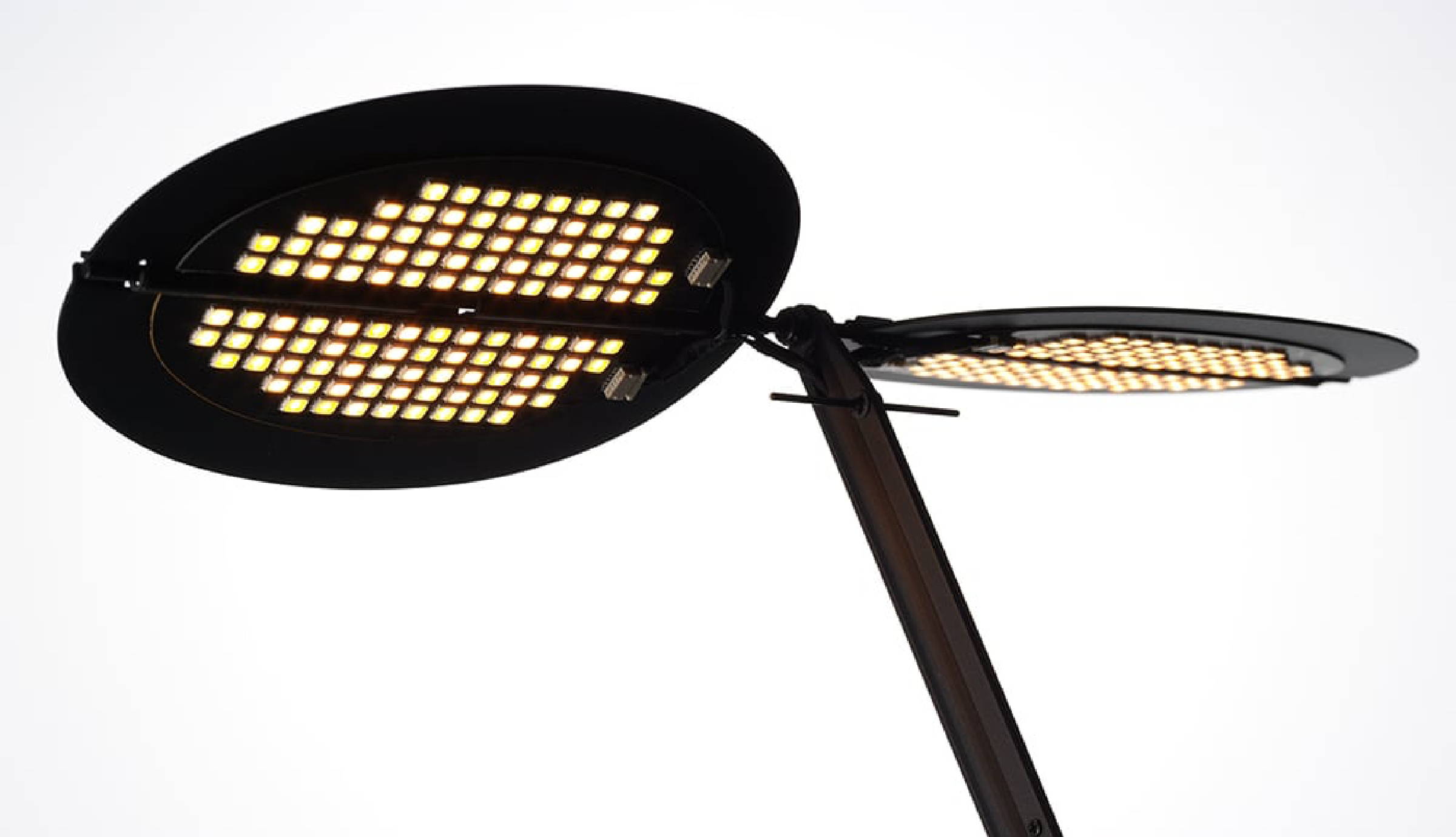 The expression of light changes according to the atmosphere and mood of the place
Multiple Sage lamps can be lined along a tabletop to transform it into an enchanting flowerbed. Position the lamps against a wall, their leaflets facing away from you, and you can create an even more eloquent ambience inside the room.

Inside the Sage is a meticulously designed technological system—but the lamp itself has the appearance of an organic work of art. It is a living being that shares the space you inhabit—a symbiotic partner whose mere presence can elevate the time you spend in the space.
ABOUT PROGRESSIVE COLLECTION
The conceptual lamps featured in Ambientec's new series embody the company's progressive ideas about cordless lamps and domestic lighting.
Each item is the result of a close collaborative process with a globally renowned designer.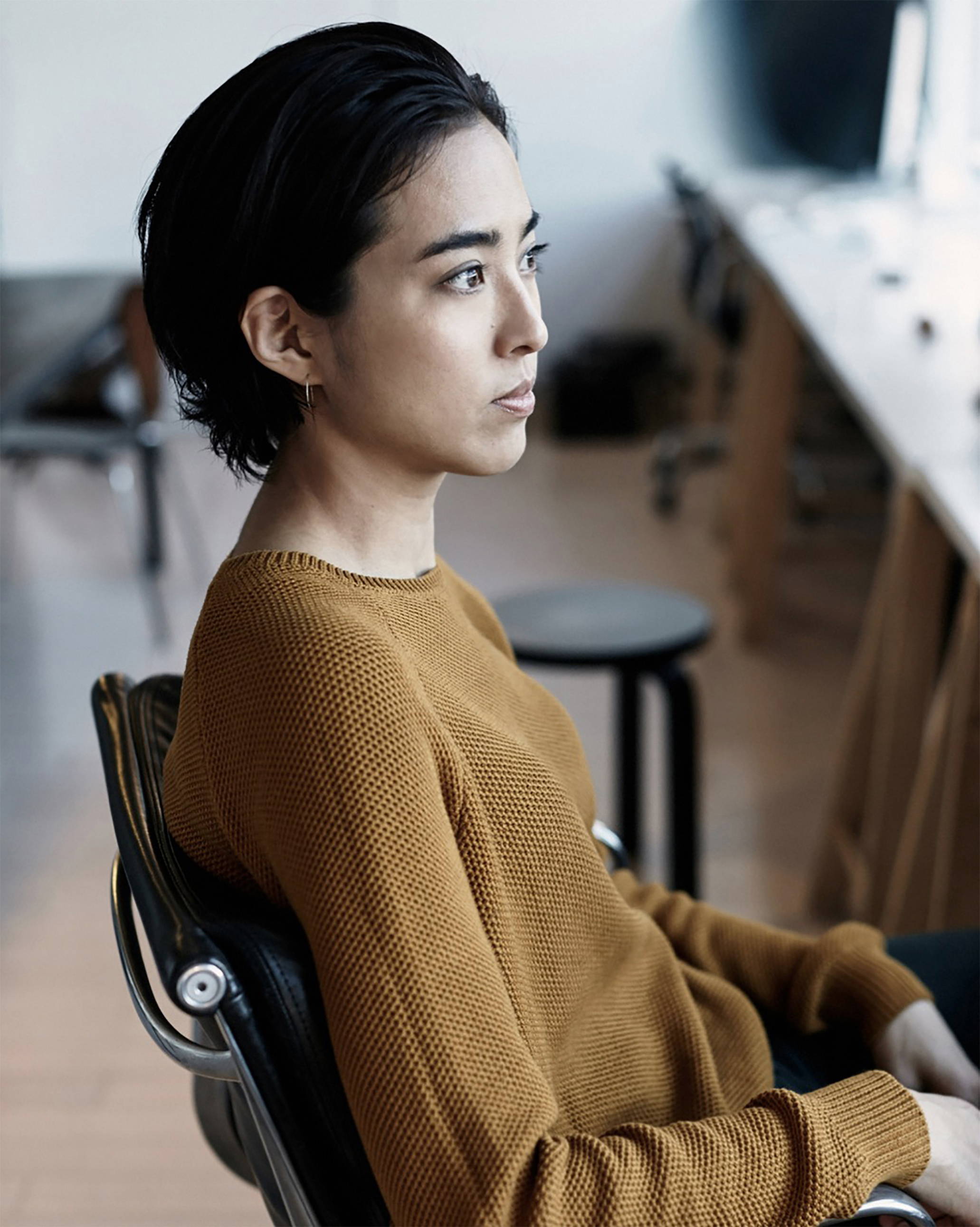 Nao Tamura is a designer in the most modern terms. Her talents cross-over cultures, languages, disciplines, concepts and styles with consistency of smart thinking always at the heart of their work. She is truly global in her insights and execution. As a product of Tokyo and New York City creative communities, her solutions are equally at ease in the world of 2D and 3D, with an uncanny ability to find that emotional connection with the industry status-quo often insists upon. Her unique solutions are more than simply design and possess a rare balance of innovation and beauty.

Nao Tamura has also received a number of prestigious awards including: iF Design Award, Red Dot Design Award, Industrial Design Excellance Awards (Gold), Milano Salone Satellite Award (1st prize) and so on.

https://naotamura.com