「Xtal Acrux Dark Gray / クリスタル アクルクス ダークグレー」は、重厚感のあるダークグレーのガラスシェードにコッパー色のメタルリフレクターを組み合わせた特別仕様。
日中には品位あるアクセントとして存在感を発揮し、夜の落ち着いた空間では繊細かつ柔らかに灯る炎のような明かりで、特別なシーンをつくりだします。
シェードはクリスタルガラスそのものが着色されているので、厚みによって色の濃淡の違いが生まれ、奥行きのある自然なグラデーションを楽しむことができます。定番のXtalシリーズと一緒に使うと風格が増し、習熟した大人のインテリアが完成します。
Xtal Acrux / Dark Gray(クリスタル・アクルクス / ダークグレー )の付属品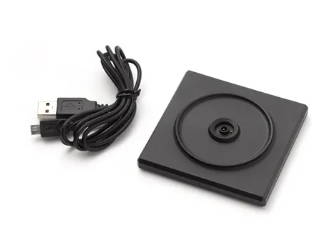 Xtal Acrux / Dark Gray(クリスタル・アクルクス / ダークグレー )の仕様

| | |
| --- | --- |
| | |
| | シェード:クリスタルガラス、リフレクターベース:アルミ |
| | |
| | |
| | |
| | |
| | |
| | LOW:24時間 → MID:12時間 → HIGH:6時間 |
| | |
| | |
| | バスルームや屋外でも使用できる防水IPX6相当 ※本体のみ  |
| | USB接続ケーブル、充電台 ※ACアダプターは付属されていませんが、別売りでご用意がございます |
In tie-up with Cassina Iksy Co.
Xtal Acrux model in limited colors
Xtal Acrux Dark Gray" is a special product created through a tie-up between Cassina Ixchee and Ambientek, combining a heavy dark gray glass shade with a copper-colored metal reflector.
During the day, the shade creates a dignified accent, while at night it creates a special scene with its delicate, soft, flame-like light.
The shade itself is colored crystal glass, which creates different shades of color depending on the thickness, allowing you to enjoy a natural gradation with depth. When used together with the standard Xtal series, it increases the elegance and completes a mature and proficient interior.
Xtal Acrux / Dark Gray Accessories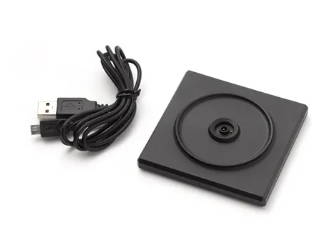 Dedicated charging stand
USB connection cable
Xtal Acrux / Dark Gray specifications
| | |
| --- | --- |
| | |
| | Shade: Crystal glass, Reflector base: Aluminum |
| | [Height] approx. 82mm [Outline] approx. 87mm |
| | |
| | |
| | |
| | |
| | LOW: 24 hours → MID: 12 hours → HIGH: 6 hours |
| | |
| | Rechargeable lithium-ion battery 190mA/3.7V |
| | Equivalent to waterproof IPX6 for use in bathrooms and outdoors *Main unit only |
| | USB connection cable, charging stand *AC adapter is not included, but can be purchased separately. |